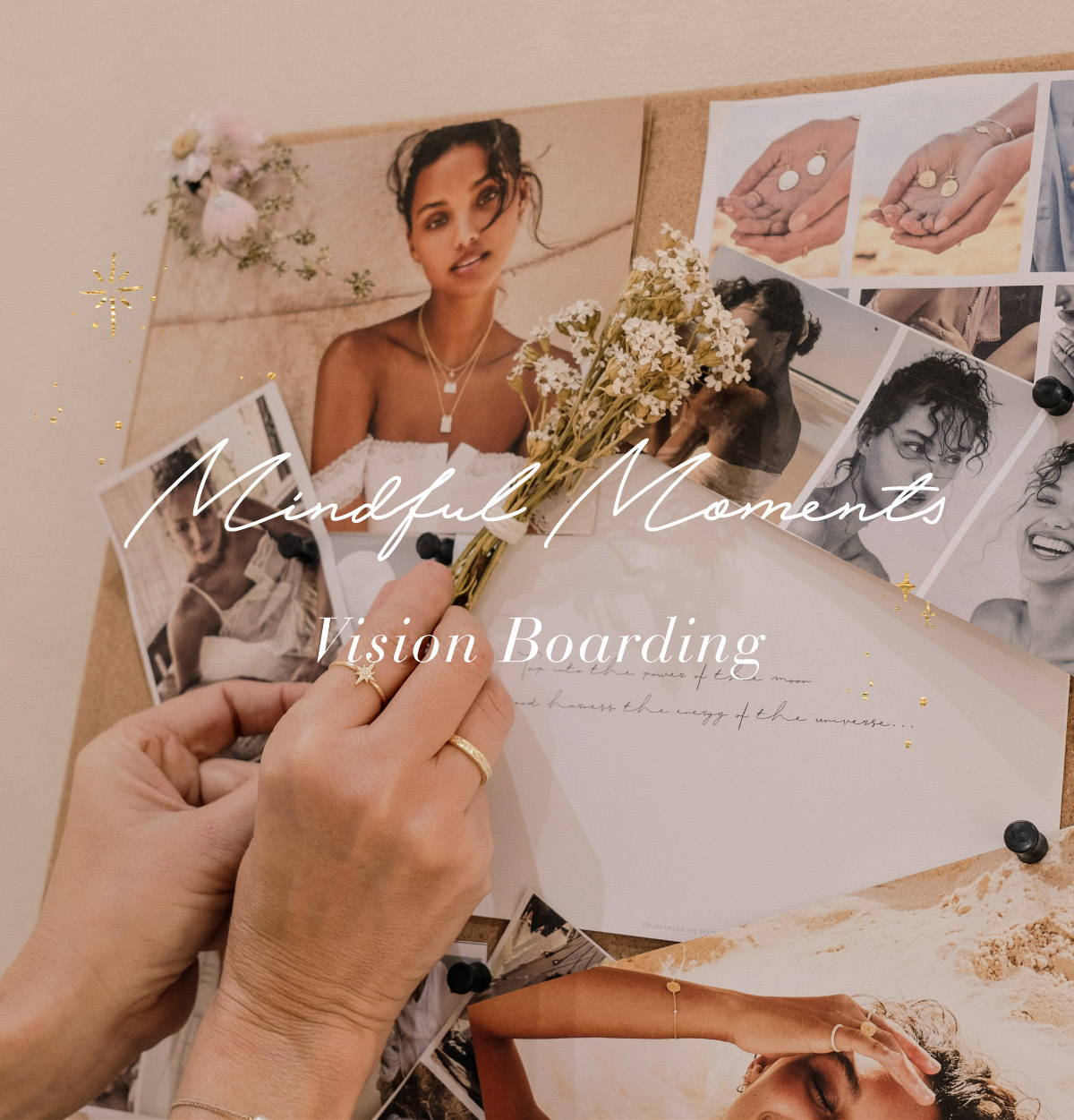 Creating a vision board is one of our favourite creative mindfulness rituals. Visualisation and intention setting are great ways to start manifesting your dreams and stay motivated to bring them to life.
Here is our simple guide to creating your own digital vision board.
Step 1. Set Your Intention
The first step to creating your vision board is setting your intention. Ask yourself, what do you want to invite into your life? What are your goals?
What kind of person do you want to be? We find it helps to choose one mantra that aligns with your intention to centre your board around.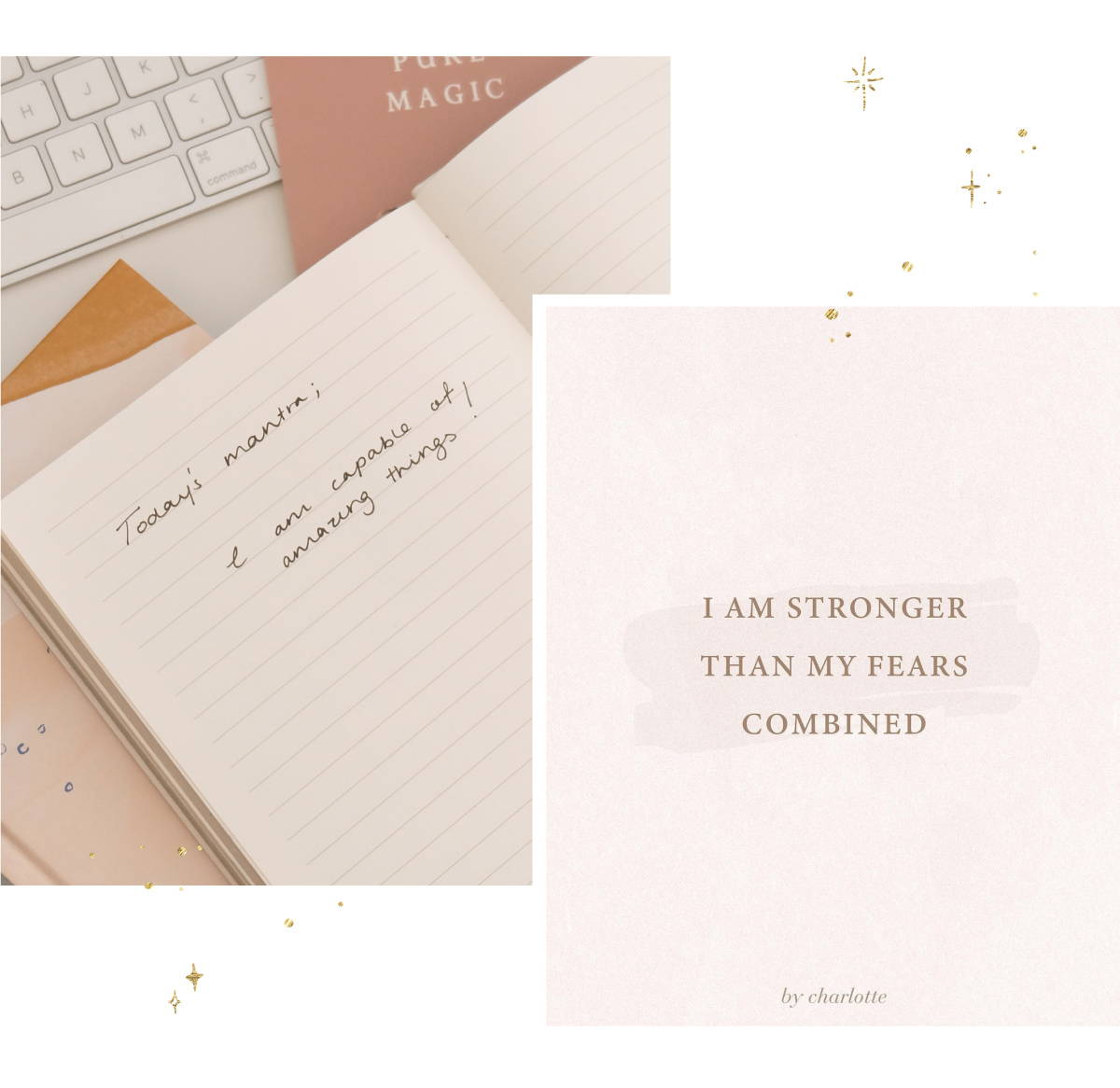 Step 2. Find Your Inspiration
This is the fun part! Start visualising your intention and goals. What does your dream life look like? Choose words, images and inspiration that align with your vision.
We recommend finding images on Pinterest or Instagram.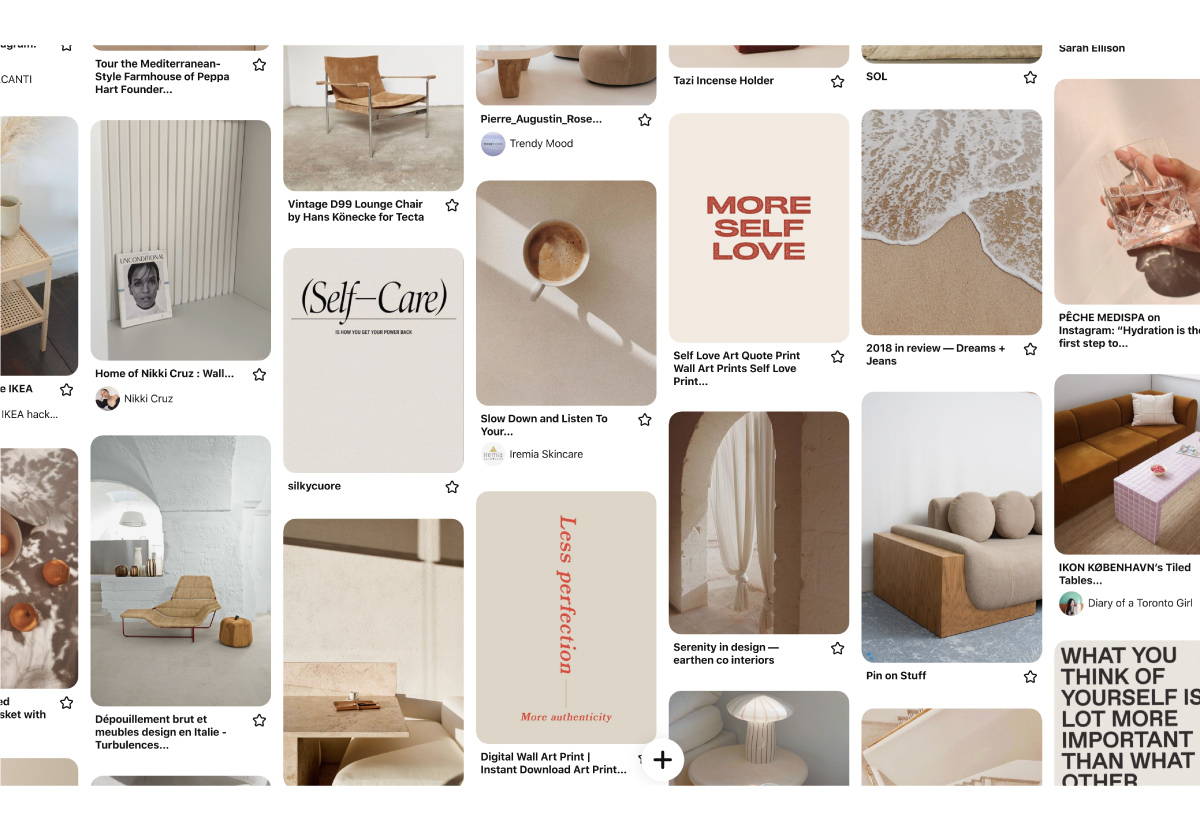 Step 3. Create Your Vision Board
Now you've found your inspiration, you can begin to arrange your vision board. We recommend using an app like Canva to create your digital vision board.
There are lots of free templates and layouts that you can use.

Here's an example of our vision board: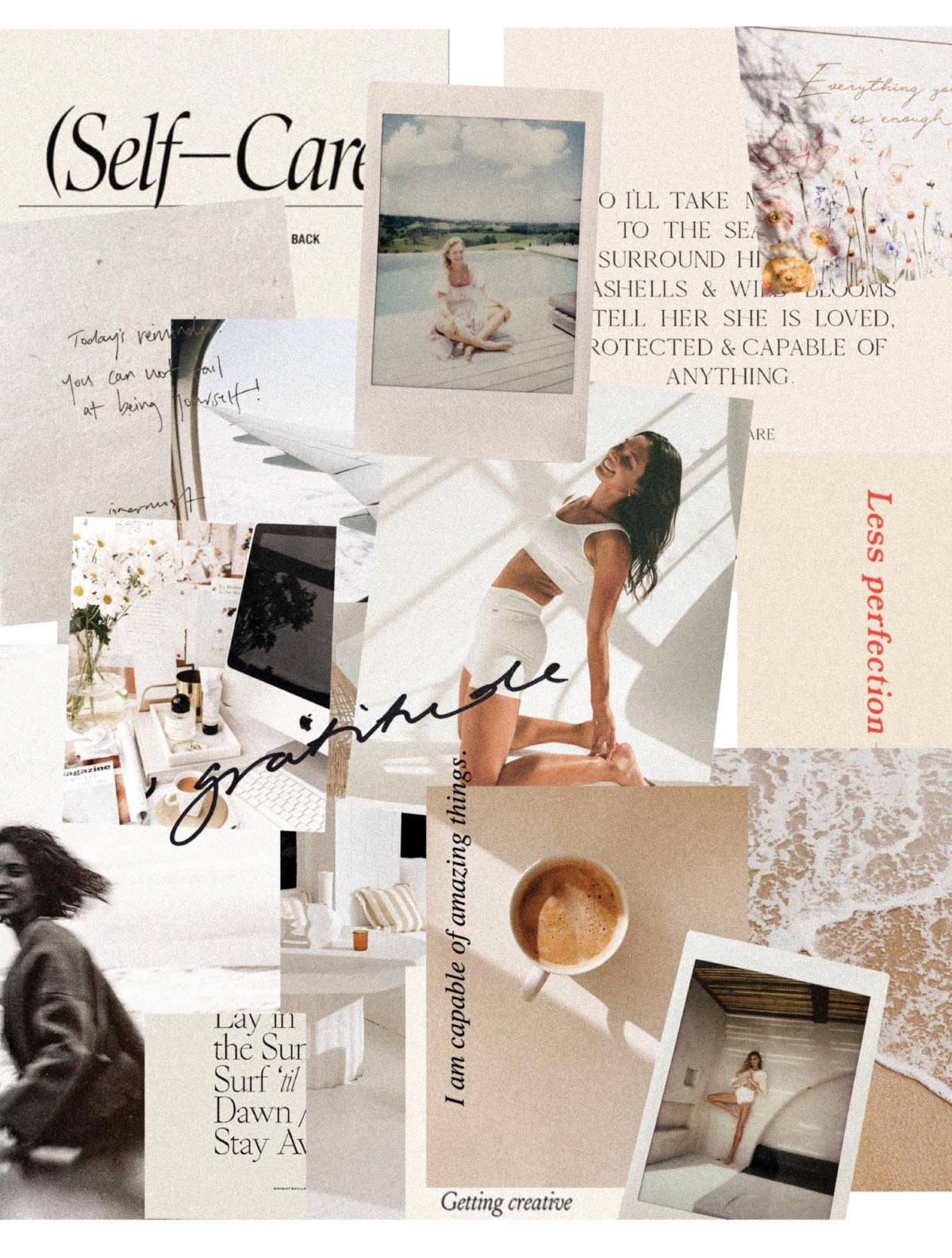 Step 4. Give Your Vision Board A Home
Keep your vision board somewhere that you will see it often. You can save your vision board as your phone or desktop wallpaper or you might want to print it out and pin it above your desk.
Revisiting your vision board daily will inspire you to take action toward your goals.